Recap on Rule of Life
I've been exploring with us all the idea of a Rule of Life. Not 'rules' but 'rule' in the sense of an intentional way of living such that we might know life in all of its fulness, both with God and with others. A Rule of Life points us in the right way, it supports us on the journey, and it upholds us so that we can grow and be fruitful.
We've looked so far at our rhythms of Prayer and Work. Today we look at our rhythms of Rest – daily, weekly and annually.

Daily Rest – the Examen
Many Christians seek to build in a time of rest at the end of each day, as a way both of processing the day that's gone and preparing us for the next .
One tool which I've come to appreciate is called the Examen, or the Prayer of Examen. It's a tool that helps us to reflect on the day in order to attend to the movements of God's Spirit within us, to identify God's presence and to discern God's will. I journal my thoughts, feelings and responses as a way of getting things 'out of my head'.
In it's simplest form, the Examen might have just two questions:
Where did I meet God today?
Where did I miss God today?
A slightly more developed version might look like this:
Be grateful for God's blessings.
Review the day with openness and gratitude, looking for times when God has been present and times you may have ignored him.
Pay attention to your emotions in order to listen to God.
Express sorrow for sin and ask for God's forgiving love.
Pray for the grace to be more available to God who loves you.

Weekly Rest – the Sabbath
When I was a child, 'Sabbath' was still quite a 'legalistic' thing in my church. You had to wear particular clothes for it, there were certain things you weren't able to do on it (usually the fun things like play out or watch TV!) and, all in all, it just felt like a bit of a gloomy day! Times have changed (for example, Sunday trading laws) and Sunday soon became a day just like any other.
However, I have returned to a practice of Sabbath, just with a few key differences. I've read lots about Sabbath (my recommendations would be here, here and here) and have come to feel that it has something very powerful to speak into a frenetic and over-busy culture.
For myself, I practise Sabbath on a Friday rather than a Sunday (for obvious reasons).
Biblical Sabbath is a 24-hour block of time in which we:
Stop work. Of any sort, if possible, not just our 'jobs'. Sabbath is a day when we embrace our limits and let go of the illusion that we are indispensable to the running of the world. We recognise that the world is sustained by God, and not by us.
Enjoy rest. Including from e.g. shopping, chores – this takes some organising and that's where I often fall down. To really 'rest' can take a lot of practice.
Practice delight. In contrast to the Sabbath of my childhood, I now see Sabbath as a day for delight, enjoyment and celebration of all that's good in creation. This is why (before lockdown!) I would often head out walking on a Friday, preferably somewhere in the Lake District with Sarah. Eating good food. What fills you with joy, delight and wonder? Make that part of your Sabbath.
Contemplate God. Pondering and celebrating the love of God is the central focus of Sabbath. For many, not all, this day will be a Sunday in which case a (remote!) gathering with other worshippers can help with this focus, so that a sense of thankfulness and worship can permeate the whole day.
Annual Rest – 'Holy Days'
As is well-known, our modern world 'holiday' originates from sacred 'holy days'. Today, our holidays are a time for physical, emotional and social refreshing. It's good also to think about our spiritual refreshing.
A number of us head to New Wine each summer. Sadly, it's cancelled this year on account of COVID-19 (there may be some online replacements that we can point you to). However, there will be a group going again next year and this may be a great way for you to rest and receive spiritual refreshment
For others, a spiritual retreat is a regular part of their rule of life for the year. Whalley Abbey, Scargill House and St Beuno's are all good options to explore here.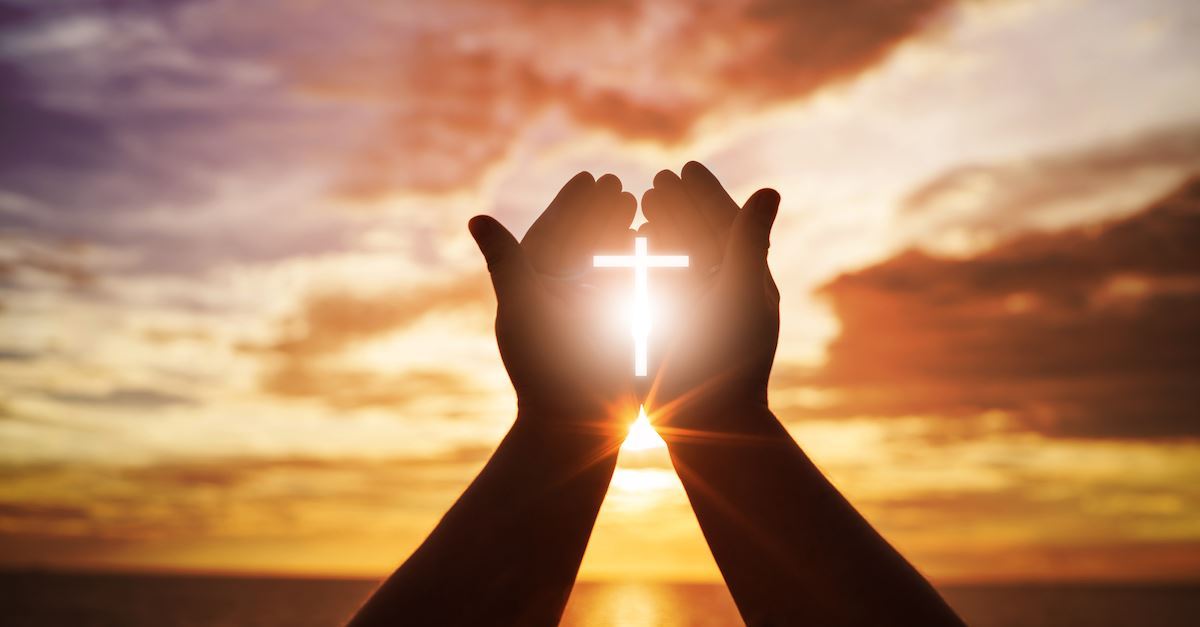 In all of these rhythms, we are continuing to seek an intentional way of living in which our 'ordered lives ' may confess 'the beauty of God's peace', as the hymn puts it. As mentioned in the first part, there are two common temptations when it comes to developing a Rule of Life:
Doing nothing – feeling paralysed and thinking 'I could never do this!'
Doing everything – trying to do too much and burning out quickly.
The key, in all four areas, is to start small, from where we already are, and then to build over time from there.
Be realistic. Be intentional. Be flexible.